O NAS
Nasza działalność
WeRecoverData.com jest światowym liderem w dziedzinie usług odzyskiwania danych i jedną z niewielu firm, które inwestują w badania i rozwój w zakresie odzyskiwania danych.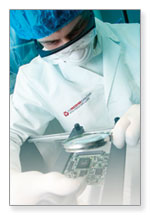 Opracowaliśmy najbardziej zaawansowane technologie i wykorzystaliśmy nowoczesny sprzęt; razem z najwyższym poziomem wiedzy możemy odzyskać dane z dowolnego urządzenia pamięci masowej, na przykład z dysków twardych, macierzy RAID, taśm, kart pamięci, dysków flash, nośników optycznych i magnetycznych itp. W rezultacie prezentujemy najwyższy wskaźnik sukcesu pełnego odzyskiwania danych dla naszych klientów, pozostawiając ich zadowolonych i bezpiecznych.
WeRecoverData.com to prywatna grupa z siedzibą główną w Nowym Jorku. Firma świadczy usługi odzyskiwania danych na całym świecie, reprezentowanie w Ameryce Północnej, Ameryce Południowej, Europie i na Bliskim Wschodzie. Obsługujemy 500 firm, agencje rządowe, wojsko, sektor zdrowia, instytucje edukacyjne i osoby prywatne, które chcą przywrócić ważne informacje cyfrowe.
Usługi odzyskiwania danych
Specjaliści WeRecoverData.com WeRecoverData.com, nasza najnowocześniejsza technologia, duży zapas części zapasowych, długoletnie doświadczenie i profesjonalne, czyste pokoje pozwalają nam odzyskać dane ze wszystkich dysków twardych, urządzeń pamięci masowej, nośników wymiennych i układów pamięci flash. Specjalizujemy się w odzyskiwaniu danych z urządzeń zniszczonych przez wodę lub ogień, które ucierpiały w wyniku uszkodzenia, awarii zasilania, usunięcia plików lub ponownego formatowania.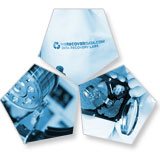 Zapewniamy, że jeśli nie będziemy w stanie uzyskać wymaganych danych, nie będą naliczane żadne opłaty za odzyskiwanie. Po dokonaniu oceny urządzenia pamięci masowej, bez żadnych opłat, nasi klienci otrzymają ofertę cenową na konkretny przypadek jej odzyskania. Ta bezpłatna ocena określi koszty odzyskiwania, ramy czasowe potrzebne do zakończenia odzyskiwania oraz wyjaśnienie natury błędu.
Nasze opłaty zależą od rodzaju odpowiedniego urządzenia magazynującego, fizycznego lub logicznego problemu mediów, a także od czasu i wiedzy wymaganej do pełnego odzyskania i przywrócenia danych.
Po tym, jak nasi klienci zatwierdzili bezpłatne wyniki oceny i po całkowitym zakończeniu procesu odzyskiwania danych, w celu weryfikacji pomyślnego odzyskania, nasi klienci otrzymają listę plików, aby mogli zidentyfikować swoje kluczowe pliki. Następnie dostarczymy odzyskane dane do alternatywnego urządzenia pamięci masowej zgodnie z życzeniem klienta i bezpiecznie i niezawodnie go odeślemy.
We offer the following service options for clients to choose from:
Odzyskiwanie w laboratorium (trwa 3-5 dni roboczych)
Szybki powrót do zdrowia w laboratorium (trwa 1-3 dni robocze)
Odzyskiwanie w laboratorium w weekendy (trwa 1-3 dni robocze)
Pilne odzyskiwanie w laboratorium (dostępne 24/7/365 – odzyskiwanie przez całą dobę – trwa około 24 godzin)
Zdalne, pilne odzyskiwanie (dostępne 24/7/365 – odzyskiwanie przez całą dobę – trwa około 24 godzin)
On-site emergency recovery (on client's premises – available worldwide – complete within approximately 24 hours)
*Ramy czasowe są przybliżone.
Dlaczego WeRecoverData.com?
Wiodący dostawca rozwiązań do odzyskiwania danych
Lata doświadczeń w branży i najlepsze praktyki i praktyki w branży
Wysoko wykwalifikowany profesjonalny zespół ekspertów od odzyskiwania danych
Oferujemy przykładowe usługi dla firm, firm i osób z listy Fortune 500
Zapewnij terminowe, dokładne i wysokiej jakości odzyskiwanie danych
Zasady gwarancji odzyskiwania danych: jeśli nie ma odzyskiwania, nie musisz płacić
Pomoc w nagłych wypadkach 24/7
Nasi profesjonalni konsultanci są gotowi pomóc i przeprowadzić wstępną konsultację przez telefon.